Sales - The Falcons: Fallen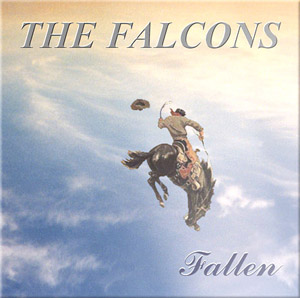 The Falcons - Fallen


CD Sold Out - sorry !
Digital download coming soon to Bandcamp
- please check back or email us for info

Many thanks to Roger McGuinn of The Byrds for his comments:
I've listened to "Fallen." The cover looks like a scene from "Chestnut Mare."
You're right, it's mostly country. 'It's Gonna Rain Soon' is exceptionally good. Great production, amazing compression and technique on the Rickenbacker, good vocals. Makes me want to record something like this myself! - All the best, Roger


Soaring vocals, cascading showers of electric 12-string guitar. A real beauty.
- David Biasotti (of the wonderful and legendary Maxfield Parrish)