Junked Cars & Beat Up Guitars - Reviews

Maverick Magazine
-

Review November 2009 (Many thanks to
Alan Cackett
)
- please check out the wonderful
Maverick Magazine
by clicking the banner
An engaging collection of reflective songs inspired by the last fifty-odd years of pursuing a passion for music ...
Peter O'Brien has been one of my most noteworthy inspirations when it comes to my passion
for music and writing about it. Back in the early 1970s if you wanted to find out about cult hero
singer-sonqwriters—John Stewart, Steve Goodman, John Prine, etc—you couldn't google, you had to rely on magazines like Let It Rock, Zig-Zag and Peter's Omaha Rainbow.
The latter magazine was inspired by John Stewart—a big hero of mine—and I guess it must have closed down more than twenty years ago. I'd not thought about Peter in as many years, so it was a shock, and quite a surprise when this album dropped through the letterbox. I didn't really know Peter—I think I met him once at a John Stewart concert in the mid-1970s—and certainly wasn't aware that he was a singer and songwriter.
As I slipped this CD into the player I had no idea what to expect, but after a couple of tracks the smile on my face grew bigger and bigger as I was gradually transported back to my hey-day of music collecting—those heady days of the 1970s.
I tend not to be a nostalgia freak—there's so much good music being made today to spend the rest of my years living in the past—but occasionally it's good to be reminded of 'the good old days'—and this album does just that over and over again.
It would be true to say that Peter O'Brien is not a singer-songwriter in the way that Stewart, Goodman or Prine were/are. This is his first album, and apart from a stint in a short-lived skiffle band in the late 1950s, has not played music either professionally or even as an amateur since.
Peter is a great storyteller, and he weaves stories into his work—mainly reflective—as he sings about his experiences during his life-long passion for music from the mid-1950s (The Skiffle Kings, The Night Bill Haley Came To Town) through to the 1970s (Townes Van Zandt's Jacket) along the
way he name-checks the Everly Brothers, Lonnie Donegan, Steve Goodman, Bob Dylan, John Stewart and several other notable musical icons.
Above all, Peter O'Brien's JUNKED CARS & BEAT UP GUITARS is an original and compelling work that recalls 1970s singer-songwriter influences without copying them.
It would be true to say that O'Brien has seen and done it all and he impresses the listener with his natural, laid back voice as his songs capture the essence of heartfelt and well-written lyrics.

The musical arrangements are down to Tony Poole (Starry Eyed & Laughing) and his guitar work is inventive, inspirational and perfectly in tune with the lyrics.
O'Brien contributes acoustic guitar. Harry Arthur adds drums and harmony vocals and Cody West provides keyboard colourings. This foursome really come into their own on Beat Up Old Guitar, a song written from the perspective of a well-worn and travelled guitar.
This song has many musical attributes which gives it character and will have you singing along in no time. Listen as the bass line provides a groovy, yet steady and solid rhythm. The vocals are straight up with clean and crisp clarity as the well-written lyrics come to life.
Equally impressive is Lost and Found with an easy flowing tempo and wonderful harmonies that swirl playfully around the catchy melody with lyrics so natural they had to come from personal experience.
Other terrific numbers, like Bob Dylan's Hands and Old Rivers and Slow Moving Trains find O'Brien weaving words and spinning yarns with the acumen of a practised storyteller as he dashes off hooks and intriguing narratives with the ease and carelessness of one who has plenty to spare. His songs will take you to places like the Mojave Desert, Dodge City, Newport Folk Festival or to London's Dominion Theatre or Wolvercote Village Hall in the austere 1950s and his lyrics replicate these timeless adventures. Peter O'Brien is creative and his songs bring a refreshing taste of nostalgia with a wonderful style and grace.
JUNKED CARS & BEAT UP GUITARS is a cross-generational work that owes a debt to classic singer-songwriter stylists, but is also completely right for contemporary listeners of any generation.
Alan Cackett ©2009 Maverick Magazine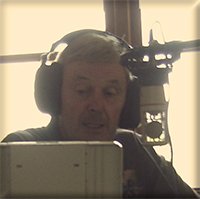 BEN BLAKE - Bloodlines (John Stewart Discussion Group)

Omaha Rising - the return of Peter O'Brien
(18 July 2009)
There were a couple of recent posts that quoted John Stewart interviews from
Omaha Rainbow
, the amazing and much-missed British music magazine that published its final issue more than 20 years ago.
I had always hoped its editor and creator
Peter O'Brien
would return to the music scene, but I was not prepared for it to be as a recording artist!
A compact disc titled
JUNKED CARS AND BEAT UP GUITARS
arrived in my mailbox two weeks ago, and I am pleased to say that it is a winner from start to finish.
I know it will be enjoyed by the vast majority of Bloodliners, perhaps most especially the songs "
Townes Van Zandt's Jacket
" (in which John is mentioned) and "
Old Rivers and Slow Moving Trains
"
(a song title that John gave to Peter, who has not wasted it).
Peter shares his artist credit with producer/recording artist/songwriter
Tony Poole
, who wrote the music to compliment Peter's lyrics on several tracks. But Peter wrote the music to one of my favorites on the CD, "
Lost and Found
", which has hooks and harmonies that would have made Mr. Stewart smile.
I had not intended for this to turn into a lengthy review, but I will add that Peter has songs here that pay tribute to
Ian Tyson, Bob Dylan, Bill Haley, the Everly Brothers, Elvis Presley, Lonnie Donegan, Steve Goodman, Bob Gibson
, and others.
You may hear 3 of these tracks at
http://www.starryeyedandlaughing.com/peterobrien_jcmusic.htm
, including a great song about Ian Tyson's "
Beat Up Old Guitar
".
The
Starry Eyed And Laughing
site, named after Tony Poole's group that almost made it to the big time in the Seventies, is the only place that one can currently purchase this CD, but I hope Allan Shaw can find a way to import some for those of us on the other side of The Pond. After you've heard these songs, I think you'll agree that Peter O'Brien (with full band, of course) would be the ideal opening act for the next tour of
The John Stewart Band
.
Welcome back, Omaha!
Jens Koch - a personal review November 2009
I've been listening to your record, quite intrigued by the narrative that goes through the whole record. I'm guessing you're a bit older than me, I'm 52, so while some of the stories predate my existence, they're not far removed from my picture of history (I should add that I have followed the 50s and 60s not just as a fan of music and other stuff, but as a former teacher, and a student of popular culture in the UK).
It's very much an american record (
Skiffle Kings
notwithstanding). You're seeing the birth of rock and the revival of folk as an outsider living in Europe, staring admiringly and a bit envious at the sounds and images that came from the US.
That's pretty much what we did in
Denmark
, except we always looked to the UK as somehow the real trendsetter. Guess what we got with "our" English invasion was just the adaption of what came through the UK from the US. We had a number of pop and folk musicians who came over here (quite a few of them stayed on), such as
Red Squares
,
Downliners Sect
and
Peter Sarstedt
(who lived here for a while before eventually going back).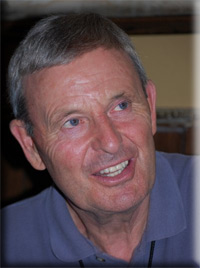 I'm quite taken in with the image of yourself sitting next to
Bob Gibson
in
Junked Cars
. Hardly anybody mentions his name anymore, there are few cds available. I did pick up his "I Come for to Sing" book, though it remains one of many still waiting to be read. It's a pretty interesting number, I guess you can't call it a talking blues though it's quite similar.
Another intriguing thing is the "name and song title dropping" in the best sense of that phrase. For instance dropping
Mike Smith
, the composer of a particular song which you first heard in
Steve Goodman
's version. I have that LP, "Somebody else's Trouble", but I heard it first in
Liam Clancy
's version, who in the song notes of the album in question describes how a young musician had been introduced to him in a Chicago bar and he sang the song.
There are several other names dropped but I'm especially pleased with
John Stewart
whom the album is partially dedicated to. I'm not a
Kingston Trio
fan as such, my discovery of his music came much later, and later too than "
Daydream Believer
", although I always loved the hit version.
I've been picking up a number of his albums along the way, but my favorite is actually one of the least rootsy. I don't have the LP here but I believe it's titled "Blondes" or something like that.
The acoustic guitar work on
JUNKED CARS AND BEAT UP GUITARS
is really great and so are some of the songs.
Then there's the production. Although it's very much a guitar picking album, there are some subtle musical and production phrases in the back of the mix. At times I found myself thinking what's that wall of sound-like production doing here? It's not as if this is a
Spector
production, not at all, though there are some subtleties here and there. But the most impressive thing for me is what I said in the beginning, the narrative in all of the album as well as in several of the individual songs. I am looking forward to be hearing more of that live somewhere further down the line.